Role of Digital Marketing in Business Today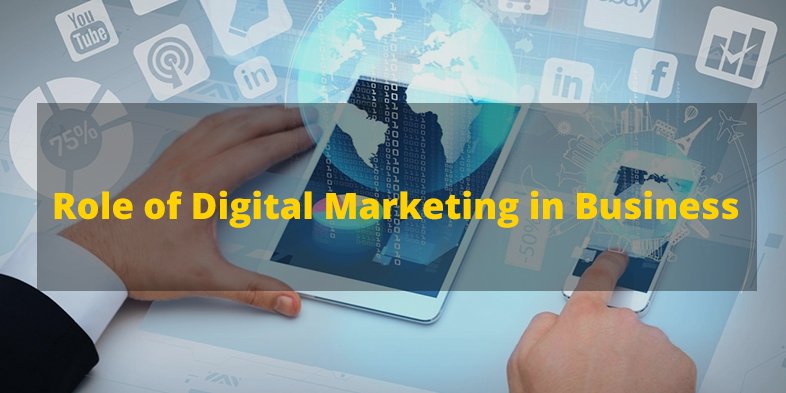 The Digital Marketing Agency that guarantees results. See how we can help your business!
Digital Marketing Role
Does digital marketing have a place among the several different processes that feature in your business strategy? It has been seen that digital marketing is conveniently placed under the wider umbrella of 'marketing' by a majority of business-owners when it really deserves a consideration of its own. So, what is the role of digital marketing in business today? Let's find out!!
Inbound Lead Generation:
An inbound lead is anyone who discovers your company by means of 'digital marketing'. For instance, a retweet in someone's twitter feed or a Google Adwords pay-per-click advertisement about one of your product or service could compel a person towards exploring your company. A sales funnel is required for converting inbound leads but in the absence of inbound leads there is no meaning to the sales funnel. Your overall results improve with the increase in the number of inbound leads. As a source of lead generation, digital marketing provides you with opportunities to interact with your potential customers.
Digital marketing helps you in building your brand, creating awareness among the public and staying right infront of your target audience. A strong brand culture and image is the prerequisite for 'branding your business'. In other words, your chosen brand must be defined and every aspect of your company should be in line with that branding. Making people believe that you're omnipresent is one of the secrets to branding. Digital marketing can place you in a manner that would get you noticed. With time, you will experience the magic of your digital marketing awareness campaign – your sales will shoot up resulting in an improved return on investment.
Search Engine Optimization (SEO):
If you are not currently ranking among the top 10 pages of major search engines for quality keywords, online marketing can help you find out why. You can then deploy SEO techniques to get your website where you want it to be. The rank for chosen keywords can be systematically improved by using frontend and backend SEO measures.
Read our article about:- How to Choose a Reliable SEO Company
Customer Satisfaction and Retention:
It's taken you a lot of time, effort and hard work to win the trust of your customers. How will you keep them engaged with your brand? Again, the answer lies in online marketing. All digital customer touchpoints from emailed newsletters to reminders of abandoned shopping carts and special coupon texts is controlled by digital marketing. These touchpoints strengthen the foundation on which the relationship between you and the customers (who have shown an interest in your brand) is built on. Ecommerce businesses use online marketing to their great advantage. Lesser money is spent in selling a product to an existing customer than in acquiring a new one.
TDM Agency is a boutique digital marketing agency that can help you make it to the top spot with its clever brand engagement, inbound lead management, search engine optimization and customer satisfaction and retention strategies.
Call us today to avail: Free website health check report, free sample creatives for your business, no obligation proposal for your comprehensive business strategy.