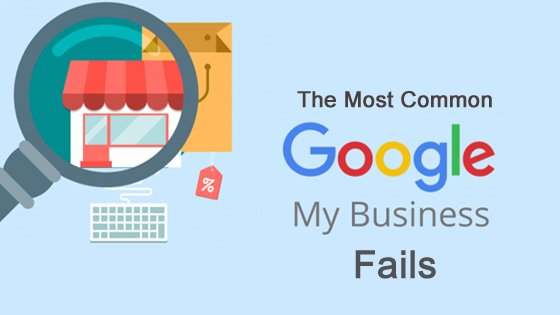 The Most Common Google My Business Fails
Google My Business fails, TDM's GMB page optimization strategy will work for your business!
Here are some of the most common GMB – Google My Business fails…
Unclaimed Listings:
If you fail to claim your GMB, you would not be able to manage it. You would still be able to suggest edits on your address, phone number, website URL and hours but is that enough? The answer is NO. The GMB team won't be able to attend to your needs if the listing is not verified. Also, you would not be able to use or create Google posts. If the listing's left unclaimed for a long time, an edit as to the inexistence of the listing can be suggested by the user, which would most likely be actioned upon by Google, who would go ahead and discard the listing.
Closed Businesses:
Please mark your business as permanently closed if it has shut down. We understand that you may no longer need for a listing but it represents a bad user experience. In case a potential customer visits your website only to find out that you are no longer working, he/she may leave your GMB dashboard with a bad impression about your company.
Read also about- Role of Digital Marketing in Business Today
Missing Information:
After having set up your GMB listing, if you do not check on it in a while, chances are that your listing could miss vital information. Hours, website URLs and phone numbers are the most common missing pieces of vital information.
Incorrect Information:
This is even worse than 'not having/displaying any information'. If your hours are not updated, chances are that your potential customers would show up at your location and find out that you're closed which would leave them frustrated.
Read also article about- Paid Advertising Strategy
Map Pins:
These are often overlooked or found at the wrong place! GPS is being used by an increasing number of people today, who on failing to locate you, may just assume that you're business is gone or simply does not exist!
Reviews:
It is important that you respond to comments and reviews for it shows your enthusiasm and willingness to connect with your audience/customers. Replying to negative reviews, however, may be a tough thing to do. In that case, you need to remember that hostility begets hostility, so, you have to keep your calm and address the issues of the customer, providing them assurance that their concerns are being looked into.
Read a useful article about- 5 Ways SEO and PPC are Better when Used Together
Photos:
Photos are often neglected. Sometimes the only picture that's posted is from the customer. Pictures of empty storefronts and lobbies will do you no good. You need to showcase your personality.
TDM Agency's GMB page optimization strategy can work wonders for your business!! For more details, get in touch with us at info@tdmagency.com
Read also Resource article of SEMRush about Are You Making These 9 Common Google My Business Mistakes?
The above link was referenced while writing this article.
Follow also our useful article about Google My Business Fails, SEO Services & digital marketing agency:-
How to Use Twitter to Advertise Your Business
Why Your Social Media Marketing is Failing