Keywords for SEO Campaign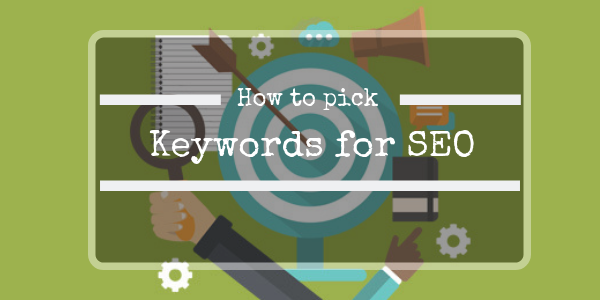 How to pick Keywords for your SEO Campaign
TDM is a leading, full-service Digital Marketing Agency,
providing SEO services in the Kitchener-Waterloo area.
Give us a call today to find out more about how we can help your business.
Follow infographics of  Keywords for SEO Campaign, scroll down.
Search engine optimization (SEO) is one of the best ways to grow a business. It is the way to increase the website's ranking for relevant searches within Google and other search engines. Keywords are an important part of the strategy and give you the power to control which searches you rank. You can adjust your keyword distribution to change your campaign over time.
To be successful with SEO in Kitchener-Waterloo, you need to pick the right keywords and keyword phrases. While gathering data, it helps in determining which keyword is successful and which needs more work.
How to pick the right initial set of keywords? Choosing the most effective keyword to connect with target audience takes time and research.
Set your Goals
Before deciding what the right keywords for your brand are, spend time thinking what your SEO goals are. Many companies use SEO to get more clients and increase revenue. You need to decide-
Timely Results
SEO is the long-term strategy which takes months to give the best results. For faster results, you need to low competition and decent volume keywords, so you can start getting traffic ASAP, while you are moving the high competition and volume keywords to the top of Google for SEO searches.
Relevant Audience
You need to decide whether you want the one-specific audience or flexible with the types of people coming to the site.
Type of Traffic
The type of people you are looking for buying your products or want to focus on brand awareness.
Understand the Long-tail Keywords
Long-tail keywords are longer and a combination of three or more words or conversation phrases. They tend to boast lower search volumes and attract relevant traffic which is less competitive and easy to rank. These are best for short-term fast results-centric strategies. TDM agency an SEO Company in Kitchener-Waterloo suggests choosing long-tail keywords that help in specifying your product or service and the audience is very specific / targeted resulting in high conversion.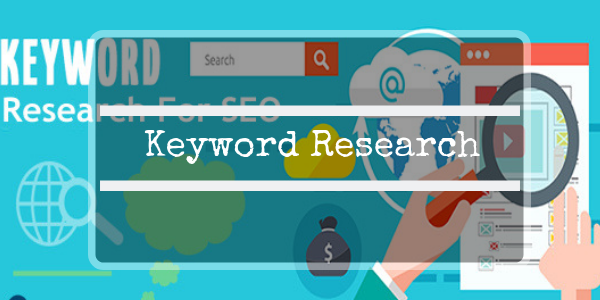 To Understand the Long-tail Keywords follow our blog:-
Why your SEO Company should give you a Guarantee for Rankings
Conduct your initial Research
Once you have goals and vision in mind, work on your research with SEO Company in Kitchener-Waterloo.
Get an Idea
Start by finding some ideas for what people may search for related to your business. Try a few broad categories of searches where people might use long-tail keywords to search for you.
Use Keyword Generators
Use an online tool like Google Keyword Planner that gives ideas for keywords and statistics.
SEM Rush's Keywords Tool can be used also.
Limit the List
After research, start removing the weakest candidates and focus on the basis of following variables.
Volume
This refers to how many times a particular word or phrase is searched for. It helps in determining how much traffic you will get and remember that volume fluctuates over time.
Competition
Check the level of competition for each keyword. Strike a balance as high-volume keywords tend to have a high amount of competition which may take time to rank.
Competitors
Do a traffic analysis of your competition and see which keywords get them the most traffic on their website and if they are relevant for your business.
Relevance
Consider the relevance of each keyword. It might high traffic and low competition.
Analyse the Results
After choosing keywords, monitor them and analyse the results with the help of TDM Agency an SEO service provider in Kitchener-Waterloo. There are trending keywords or phrases along with the new keywords which your competitors may be using. Utilize the keyword wherever possible and put them appropriately into the blog posts, social media posts, and website content. The more use of a keyword will make easy for the target audience to find you.
Our most important article about the Role of Digital Marketing in Business 
Pay attention to how the results develop over time and make the changes when required. TDM Agency helps in picking the right keywords for your SEO campaign in Kitchener-Waterloo. We provide customised solutions for all your marketing needs and are specialised in web design, SEO/SEM and more.
For more information, contact us on +1 519 807 8095 or info@tdmagency.com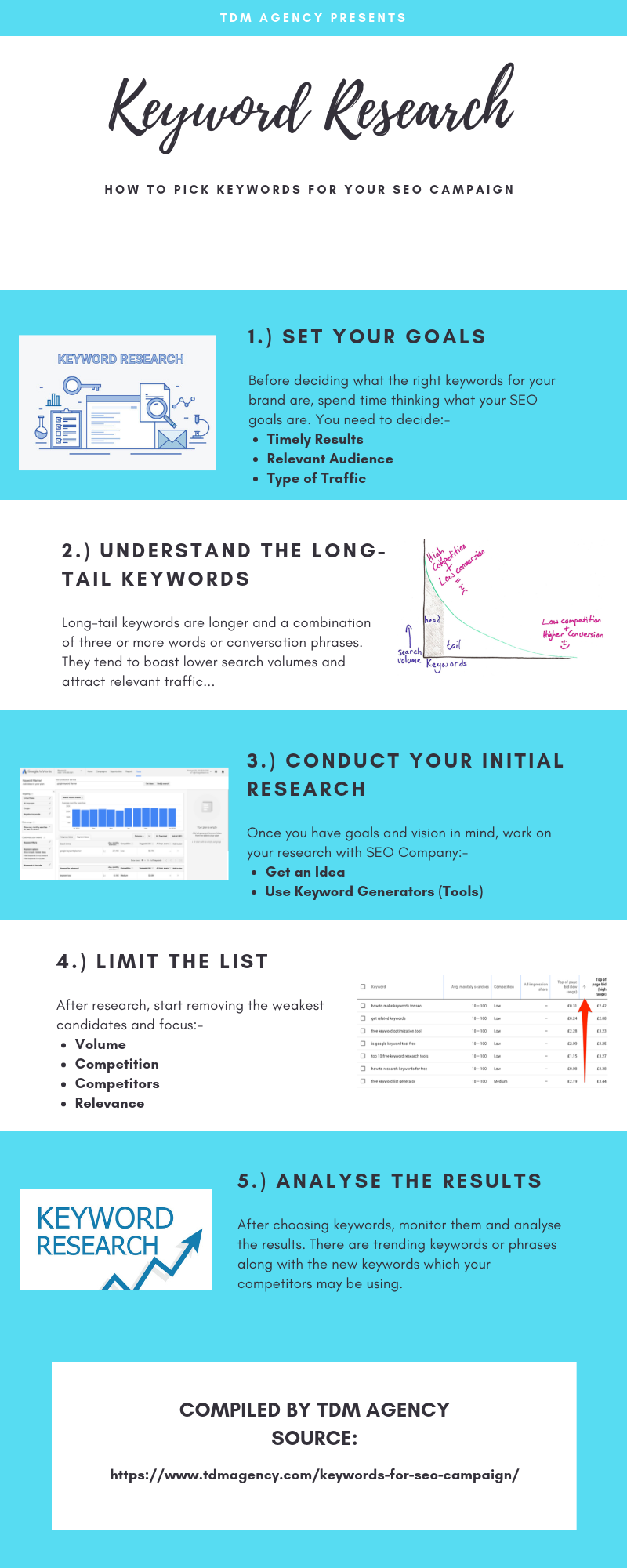 To know more about the importance of Keywords for SEO Campaign follow our blog:-
Find the best keywords for your SEO Strategy with a Customized Keyword Research Analysis from TDM Agency!