Marketing on Facebook or Facebook Marketing Strategy
Reach people & grow your business with a Facebook Marketing strategy designed for your business. Contact TDM today to find out how we can help your business.
Even though Facebook is only approximately 15 years old, it feels like it has been around for a lot longer. In the early years, Facebook was mostly a meeting place for friends and over the years Facebook has evolved and grown as the leading social media marketing platform for businesses to market themselves. Marketing on Facebook is an essential tool and your business should take full advantage of it. This can be a powerful way to communicate with customers and potential customers, allowing them to see your product or service without having to visit your premises. A lot has changed in marketing since Facebook has entered the mix, especially for a marketing agency when they are creating a marketing strategy for their clients. Today social media marketing can do a lot of things which many could have never dreamed 10 years ago could be possible. You can host 360-degree videos, sell products, serve as a top news source, reach a specific targeted audience and more.
Marketing on Facebook means creating and actively using a Facebook page as a communication channel. You can maintain contact with and attract new customers. It allows users to create individual profiles or business page for companies or organizations to sell or promote products, services or brands. It is a great place to keep customers informed and broaden your marketing reach. Here are a few ways you can successfully market on Facebook.
Make the most of your Facebook Business Page
A Facebook page is a free social media marketing tool for businesses. It allows businesses to identify themselves not just by listing products offerings and services but also by sharing links, images, and posts on a customisable page. It gives a better sense of a business's personality and character.
You can definitely create and manage your own Facebook business page however when working with a marketing agency like TDM Agency, who can manage your Facebook page will help to strategize and develop your brand identity and consider what your key audience would want to see. Share images, videos or anything connected to your business so your audience would enjoy.
Implement Facebook Advertising
Facebook offers its own forms of advertising with Facebook ads. Facebook ads are targeted to users based on their location, demographic, and profile information. After creating an ad, you set a budget and bid for each click or impression that your ad will receive. Facebook is a great platform to get your brand, products, and services in front of your prospective clients. Based on your industry type you can focus either on brand awareness or sales/leads.
Facebook ads are more like display ads than search ads on Google. They should be used to generate demand, not fulfill it. Ultimately users are on Facebook to connect with friends, not to search for products or services to buy. Social media marketing can be tracked based on the goals you have set. It gives you a great input about how someone has interacted or bought from your ads giving you a very good indication of your demographics and geographic location of your customers. This information you can use to reach out to targeted customers who are most likely to use your services or products. A business's Facebook advertising cost varies depending on the targeting options set and competition. Increase your posts 'likes' can be beneficial with the use of Facebook advertising. If any user likes your page, they become your followers and your posts appear on their Facebook news feed. This results in more users interacting with you and your brand
Use Facebook Insights to learn about Customers
Marketing on Facebook insights can provide you with information about the people who choose to like your page. Once you understand Facebook friends, you can customize your posts and offers to meet their needs and interests.
Suppose you are a clothing store that caters to customers of all ages but most of your Facebook followers are aged 18-25 years, your Facebook offers might concentrate on clothes suitable for that age group. If you are an online seller who never meets your customers, social media marketing can paint a clear picture of what they think and feel by reviewing their interests, age and locations.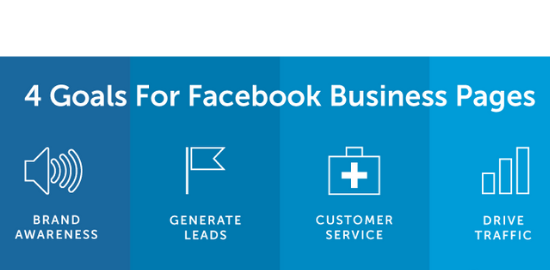 In conclusion, there are a billion daily active users on social media daily which makes it an ideal marketing tool. If you can create the right strategy and stand out, marketing on Facebook can be an effective yet low-cost method of marketing. At TDM Agency we are a full-service digital marketing agency located in Kitchener – Waterloo who specializing in web design, SEO/SEM and social media marketing and provide your business with customised solutions for all your marketing needs. We believe a clear strategy is a core for the success of any project. We ensure that we provide you with a well documented and formulated marketing strategy custom made for your business needs. We strive to get you the best ROI on your marketing dollar and make it work smarter for your business.
For more information on marketing on Facebook or any of our other services contact us on +1 519 807 8095 or info@tdmagency.com. Experience endless opportunities!
Follow the Tips for successful marketing through Facebook by Queensland Government website's article.
To understand Facebook's unique opportunities, follow the tips:-
Don't use Facebook for the 'hard sell'
Have a clear goal and strategy
Create a human voice for your business
Post regularly
Encourage comments and reply quickly
Use pictures and videos
Nurture your relationships
Promote your Facebook page
Use Facebook Insights to learn more about your customers
Learn more about
Improve your Social Media Marketing Strategy with TDM Agency!
Improve your Content Marketing Strategy
The Ultimate Guide to Digital Marketing