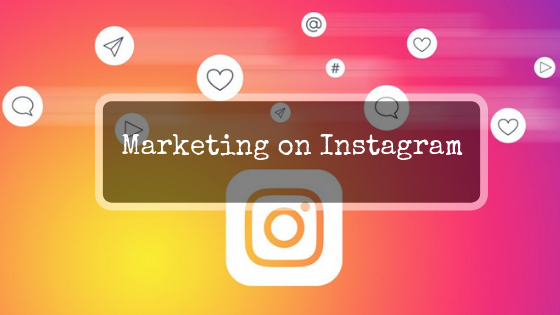 How to Market on Instagram
Reach people & grow your business with an Instagram Marketing strategy designed for your business.
Contact TDM today to find out how we can help your business.
Since Instagram launched in 2010, this social media photo and video sharing platform has quickly turned into a top social media site; with overwhelming success, it has taken the world by an undoubted force. According to the new 2019 Instagram engagement data, Instagram has over 800 million active monthly users out of which 60% of those are adults. There are 25 million business profiles on Instagram and 50% of Instagram users follow at least one business, and 60% say they've learned of a product or service through a business's marking on Instagram.
So with considering these stats, it is clear that Instagram is not just for personal use anymore. It's moved into a worldwide social media marketing platform that enables businesses to grow brand awareness, introduce or showcase products in a fun, friendly and unique way without any hard selling.
We know any social media platform can be intimidating at first, but with a few easy steps marketing your business on Instagram is easy! Below is a quick guide to get you started.
Make sure you have an Instagram Business Profile
First and foremost make sure you have your account set up as Instagram business account, not a normal profile. An Instagram business account comes with a bunch of extra features and tools that you can use to grow your business through Instagram Shopping, Instagram Ads, and Instagram Insights. You can learn about your audience demographics, post impressions, post-performance, and follower growth which is all valuable information when marketing on Instagram.
Other great features include:
A dedicated section to add in your business hours and location without wasting space in your bio.
You will also have access to add Action Buttons to your profile which allow visitors to call you, visit your shop, or make a dinner reservation directly from your profile.
You can also add a contact button that allows users to contact you via Instagram direct message, SMS, or email for customer support queries.
And have access to paid promotional opportunities.
Optimize your business Instagram Account
Now that you are aware of the features, flexibility, and opportunities Instagram business account has, ensure you take full advantage of these great features and optimize your account to get the full benefits of marketing on Instagram.
The first step in optimizing your account is to choose a username that is simple, on-brand, easily searchable and recognizable.
Keep your bio descriptive and informative, add a branded profile picture (company logo), business hours, location, etc and a link that will connect directly to your website homepage. If these simple features are not done it will deter users to trust and follow you.
Add a compelling Call-to-Action link. It is also important to include a Call-to-Action to entice users to connect with you. Marketing on Instagram is a brilliant place but unfortunately, you can't include clickable links in post descriptions, so if you ever want to use a post to drive traffic to your website or page, it is vital to include Instagram profile link to direct people to the link in your bio. This is also a great way to entice users to sign up for mailing lists and updates.
Enable your notifications to maintain a quick response time and activity. Social media marketing requires engagement. Profiles grow best when the business is interacting with their users and most importantly in a timely manner. Users expect a response time 24hrs or less, users will easily get deterred, forget and move on. The quicker you can respond the better chance you will maintain the users interest.
Now that you have optimized your account it's time to start sharing quality content with a strong brand appeal. Instagram is based entirely on visual content and is your first chance to make a lasting impression on potential followers and to also maintain your followers. Your content needs to represent who you are as a business in an aesthetically appealing way.
When developing your brand aesthetic, think about your target audience. Are they under 30, 30-40 years old or even older? What style of imagery will resonate with them most? How do you want to make them feel? Also, very importantly, what are your brand colors? Keeping this in mind and keeping consistency and regular posts will engage your followers and allow followers to recognize your brand by just looking at your photos. In the end, make sure whatever content you share on Instagram is high quality, in line with your brand/target audience and frequent. If as a business you don't have the time to maintain your account or the means to high-quality images/creatives hire a Marketing Agency to assist with creating and implementing a great strategy. Just remember it doesn't matter how great your content is Instagram business page without regular activity will lose followers quickly.
Use Hashtags (#)
Hashtags create great visibility for a campaign and marketing on Instagram. It helps you reach your target audience by using relevant hashtags that you know your audience is already following. When used to promote an event or product the hashtag not only connects you with your followers but your followers with each other and you can't go wrong with free advertising of your brand and products. Make sure you create and promote your dedicated hashtag on your other social media profiles, on your website, and your email blast. Get creative with your hashtags and keep an eye on relevant and trending hashtags.
Hashtags can be a very complex yet are a beneficial marketing tool on Instagram and other social media marketing platforms so we won't go into more detail in this blog as this is another topic on its own.
Follow the article about – Improve Social Media Platforms
Follow Relevant Accounts
Following relevant Instagram accounts and interacting with these accounts by pressing like or even better leaving a comment will also help you get started with gaining followers by hopefully them follow your business.
Run Instagram Contests
People love contest so take advantage of this great marketing tool. A well thought out contest with great prize relevant to your targeted audience is one of the best ways to market on Instagram and gain new followers. Research hashtags that will get the message out and encourage participation/interaction. Make sure you refer to the link in your bio as a place to send followers to enter the contest. If you have the ability to set up this through your website it is another great avenue to be able to drive traffic onto your website. Another benefit in having a Marketing Agency is that they can easily set this up for you!
In conclusion, it is clear that Instagram is not just for personal use anymore as a personal photo and video sharing platform. This social media marketing platform has endless benefits enabling businesses to be creative and grow brand awareness. All of the tips above are all free ways to get started and advertise and market on Instagram however, if you want to spend a bit of money then Instagram advertising is a great way to reach a larger more targeted audience at a relatively inexpensive way. While there are many reasons a business may decide to advertise, Instagram advertising is often utilized to grow brand exposure, website traffic, generate new leads, and move current leads down the funnel (and hopefully towards converting).
Since Instagram is a visual social media platform with little or no text. Instagram ads need to be designed in a bit of a different way then regular ads. Working with a Marketing Agency can give you the best insight, assistance and ensure your dollar is well spent.
TDM Agency is a full-service Digital Marketing Agency located in Kitchener – Waterloo which specializes in social media marketing including marketing on Instagram. We service the Kitchener-Waterloo and the Greater Toronto Area (GTA). For more information on marketing on Instagram and other services offered by TDM Agency contact us on +1 519 807 8095 or info@tdmagency.com. Stand out in the industry and find success with the leading Marketing Agency in Kitchener-Waterloo.
Follow our article about Social Media Marketing & Digital Marketing:-
How to improve Marketing on Facebook
The Ultimate Guide to Digital Marketing
How to Pinterest Marketing Strategy important for your Business
5 Top Marketing Tips for Linkedin
Twitter Advertise Campaign for Business