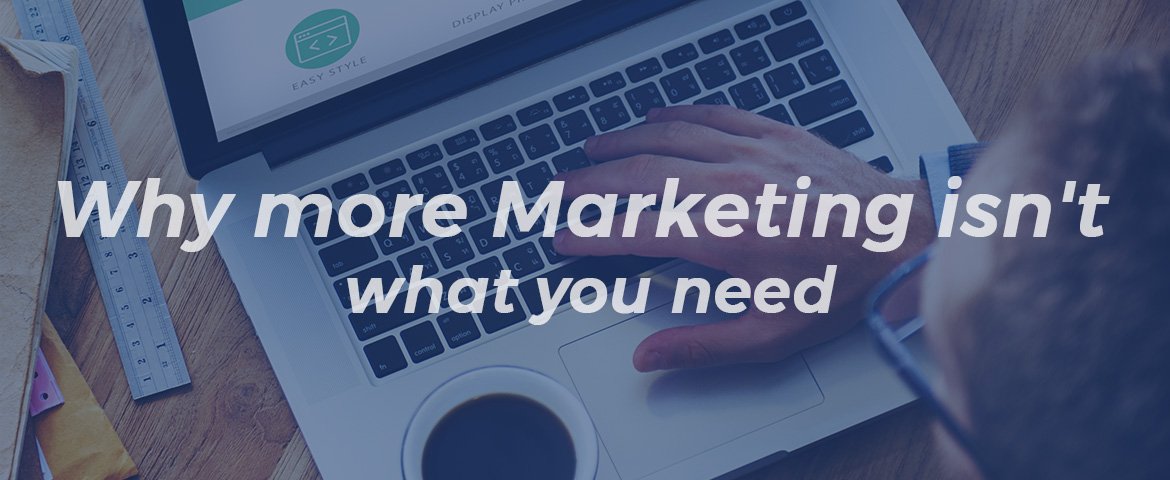 5 Common Reasons – Why More Marketing Isn't What You Need
A lot of businesses do not focus on setting up their foundation and consequently waste their time and money on excessive marketing. And, more marketing does not mean more results! It is the quality of marketing that will bring you desired results. Here are a few tips to help you pull your marketing efforts together:

Focus on Your Sweet Spot: Play to your strengths. You should go all out to niche and drive your campaigns towards targeting your most ideal customer base rather than everyone.
Know where Your Results come From: In all likelihood, you would know where you market but a question about your leads (for example: where they come from) would stump you! Was it that radio ad or Google Campaign and Facebook campaign that drove all those leads? And what posts on Facebook got results?

Analytics and Reporting

is vital to

marketing

as it ensures that you spend on the right platforms and campaigns.

Sales Processes:

It is important that your sales processes align with your

marketing

strategy. If they are in disagreement with each other, then no matter how much you market for new leads, they just won't convert to customers and all your money would be wasted. So, make sure that your sales team is involved with

marketing

initiatives so that the process is tested before external

marketing

campaigns could be carried out.  

Choose a Marketing Strategy:

Since businesses have limited resources, time and money, you need to ensure that your efforts are focused. You have to decide whether you want to focus on

digital marketing, networking, strategic alliance partnerships or referrals. It is recommended that you pick two and run with them for atleast 90 days. Once you've been able to find a footing in those areas, you can then add a new strategy to your

marketing

endeavours.

A Brand Overhaul: If your marketing efforts are not yielding any results, perhaps it's time for a brand overhaul. This can vary from completely giving your email templates and website a new spin to simply updating graphics as well as marketing materials such as brochures and business cards.