The long-standing Himalayan mountains have been witness to countless battles since the times of the Greeks, Huns, Turks, and Mongols. Men and women from the Himalayas are true warriors for they have not only braved nature's fury from time to time but also protected their homeland from foreign attacks and invaders. People such as Chandra Singh Garhwali, Gaura Devi, Bachendri Pal, Sunderlal Bahuguna, Bipin Singh Rawat, Ajit Doval, and many others have done the nation proud with their achievements.
As the feminine is regarded highly in the mountains, I would like to narrate a story of how a young woman from Pauri Garhwal died on the battlefield while trying to protect her homeland from Chinese invaders.
Let me take you to 13th century A.D. There existed a beautiful town in the kingdom of Pauri Garhwal. The place was known for its rich flora and fauna, handicrafts, literature and musical legacy. It was also home to Tilu Rauteli – a stunningly beautiful woman who excelled at horse-riding and archery, contrary to what people expected out of a lady with an almost ethereal, delicate form.
Tilu, as she was lovingly called by her everyone, was the youngest of 3 children born to Ram and Nibha. Although she was a girl, she had been trained with her elder brothers in arms and warfare. Tilu idolised her father who had been a General in the army of the King of Pauri Garhwal. Life was going on at its own pace until the Chinese crossed the Himalayas and infiltrated into the Indian towns and villages. The King had a limited number of men in his army so he sent an order which was more of a request that people send their sons to join the army against the Chinese invaders. Tilu's brothers were not in town and her father was too old to fight in the army. So, she chopped off her hair, got into her father's old uniform, mounted the horse and rode to the capital. Everybody took her for a man! Her plan had worked!! But, before she could go into the battlefield, she had to prove herself as a capable warrior. There were a series of tests that had been designed to gauge her agility, flexibility, and alertness. And, guess what? Tilu came up with flying colours!! She was immediately sent to fight the Chinese soldiers. It was a moment of great pride for her as she was probably the first woman in her family, her kingdom, her country or even history to have fought in a battle.
The war went on for 11 days – Tilu had managed to kill several of her opponents. She kept fighting but eventually succumbed to her injuries. Everybody was in deep mourning over her loss. When people came to know of her true identity, they couldn't help but salute the spirit that Tilu had fought with till her very last breath. A large number of people attended her funeral service where the King of Pauri Garhwal paid a glowing tribute to her.
Tilu's story left an indelible imprint on the minds of those inhabiting her country – her sacrifice ushered the beginning of a new era for women in the Indian subcontinent. The past century, in particular, has witnessed an unprecedented growth in the number of 'working women' in the nation. There are many organizations routing for female empowerment within our country.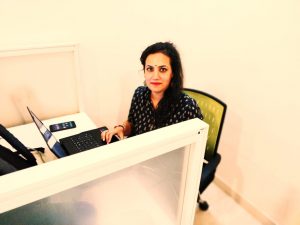 TDM Agency happens to be one of the premiere digital marketing agencies that have not only constantly given women an opportunity to showcase their expertise but also given them due to recognition for working to the benefit of the organization.
Disclaimer: This is a fictionalized account of a true character.